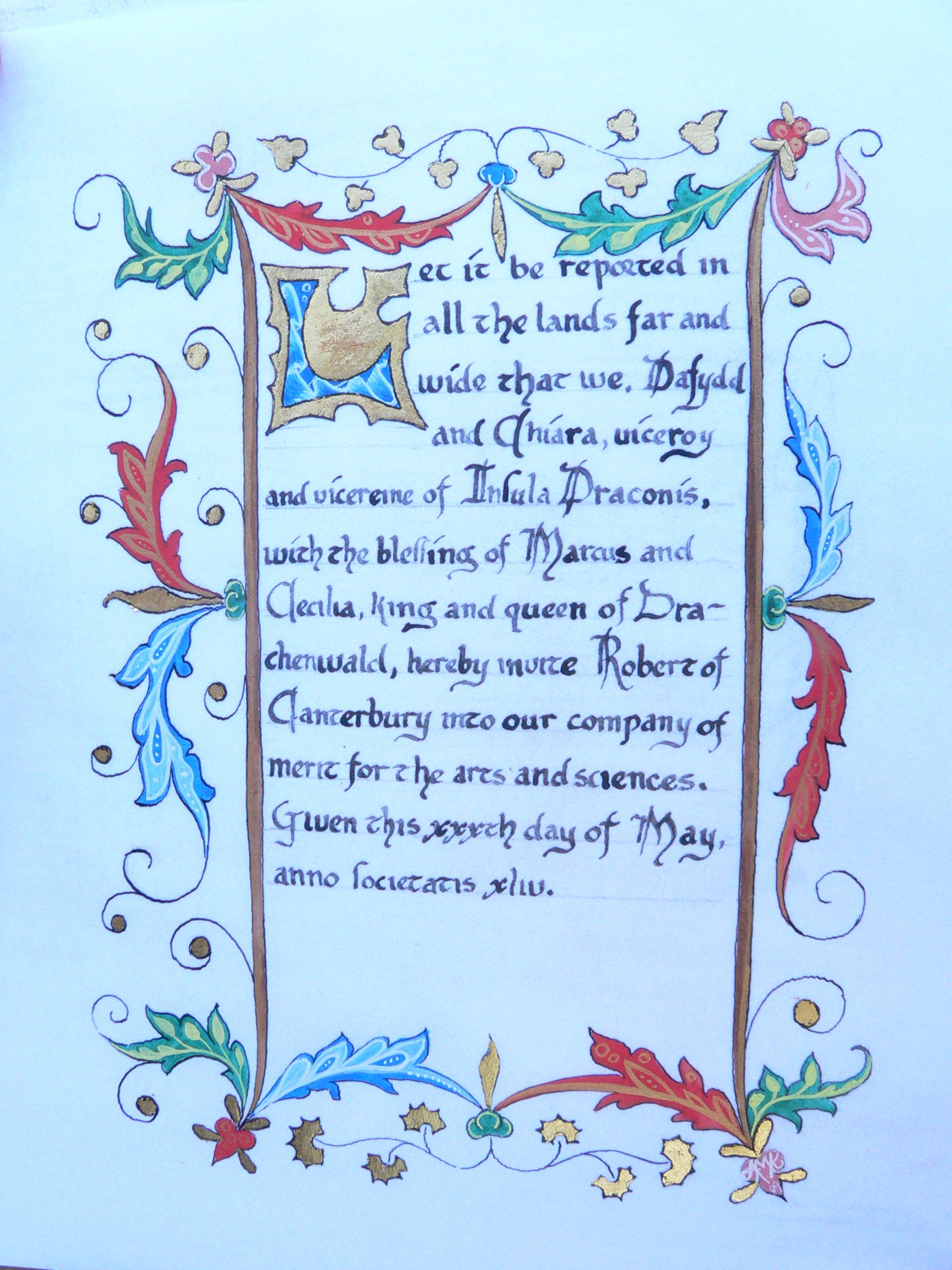 This was combat scribing done the day of the event. The illumination was by Trinite Ducalon. The text reads:
Let it be reported in all the lands far and wide that we, Dafydd and Chiara, viceroy and vicereine of Insula Draconis, with the blessing of Marcus and Cecilia, king and queen of Drachenwald, hereby invite Robert of Canterbury into our company of merit for the arts and sciences. Given this xxxth day of May, anno societatis xliv.
---
© 2009, Sara L. Uckelman.