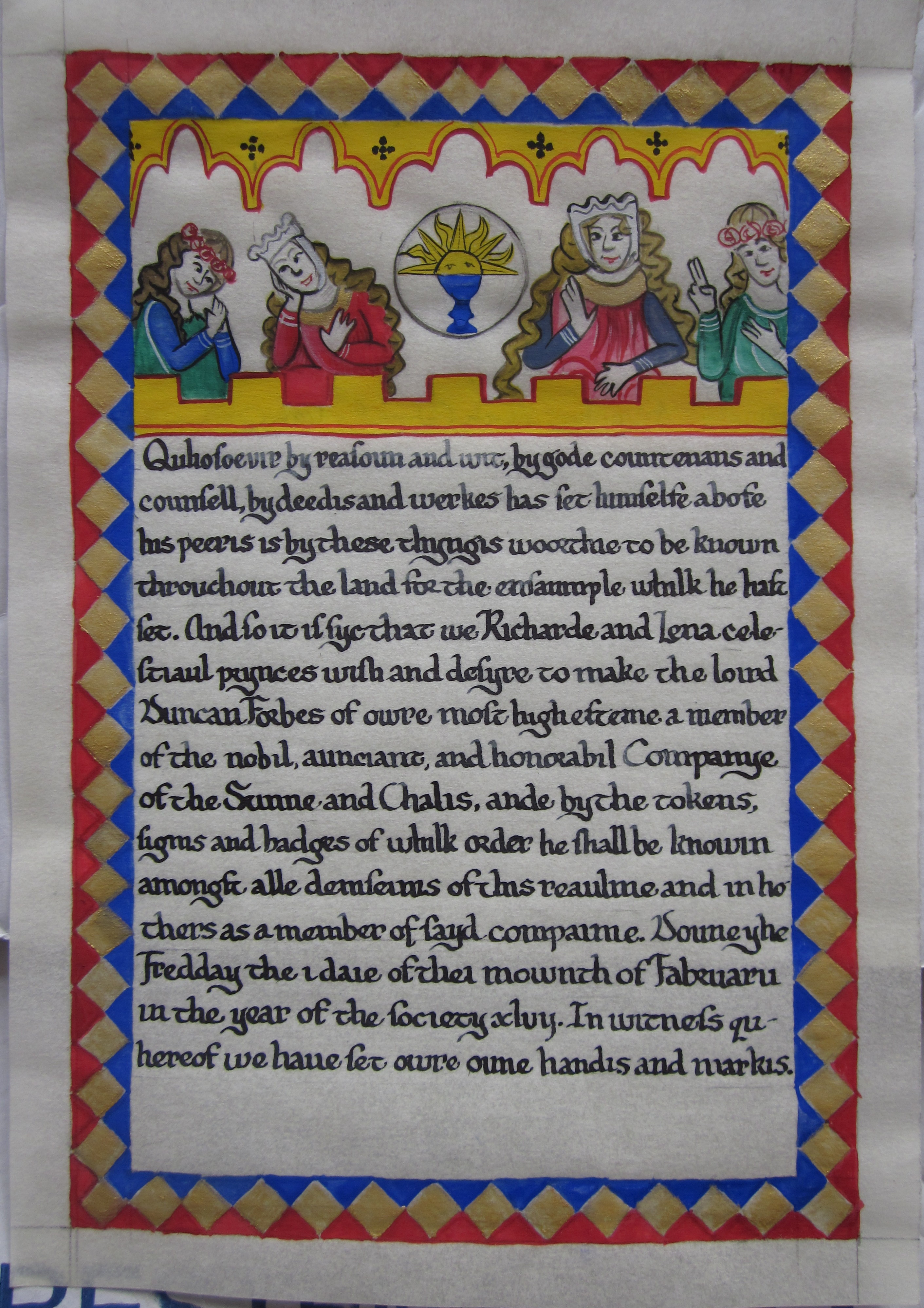 Done on a blank by Saraswati. The text is in an attempt at Scots, and reads:
Quhosoevir by reasoun and wit, by gud countenans and counsell, by deedis and werkes has set himselfe abofe his peeris is by these thyngis woorthie to be known throuchout the land for the ensaumple whilk he hast set. And so it is syc that we Richarde and Lena celestiaul princes wish and desyre to make the loird Duncan Forbes of owre most high esteme a member of the nobil, aunciant, and honorabil Companye of the Sunne and Challis, ande by the tokens sygnis and badges of whilk order he shall be knowin amongst alle deinseinis of this reaulme and in hothers as a member of the said compainie. Doun yhe Fredday the i day of thei mownth of Fabruarii in the year of the society xlvij. In witness quhereof we haue set owre oune handis and markis.
---
© 2013, Sara L. Uckelman.