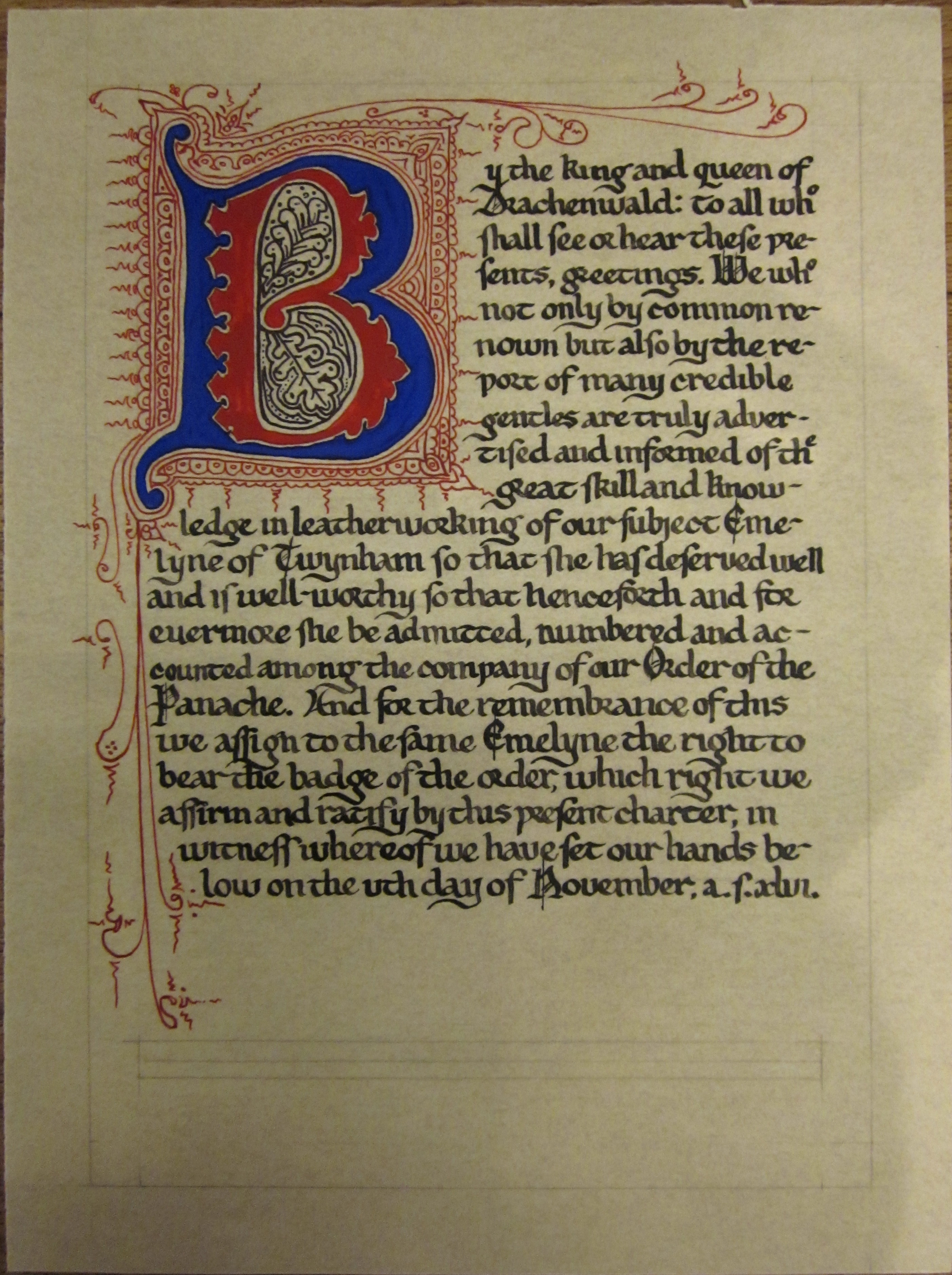 This was calligraphed on a blank by Bridget Greywulf, over the course of Oct. 29 and 30. The text reads:
By the king and queen of Drachenwald: To all who shall see or hear these presents, greetings. We who not only by common renown but also by the report of many credible gentles are truly advertised and informed of the great skill and knowledge in leatherworking of our subject Emelyne of Twynham so that she has deserved well and is well worthy so that henceforth and forevermore she be admitted, numbered, and accounted among the company of Our Order of the Panache. And for the remembrance of this we assign to the same Emelyne the right to bear the badge of the order, which right we affirm and ratify by this present charter, in witness whereof we have set our hands below on the vth day of November, a.s. xlvi.
---
© 2011, Sara L. Uckelman.