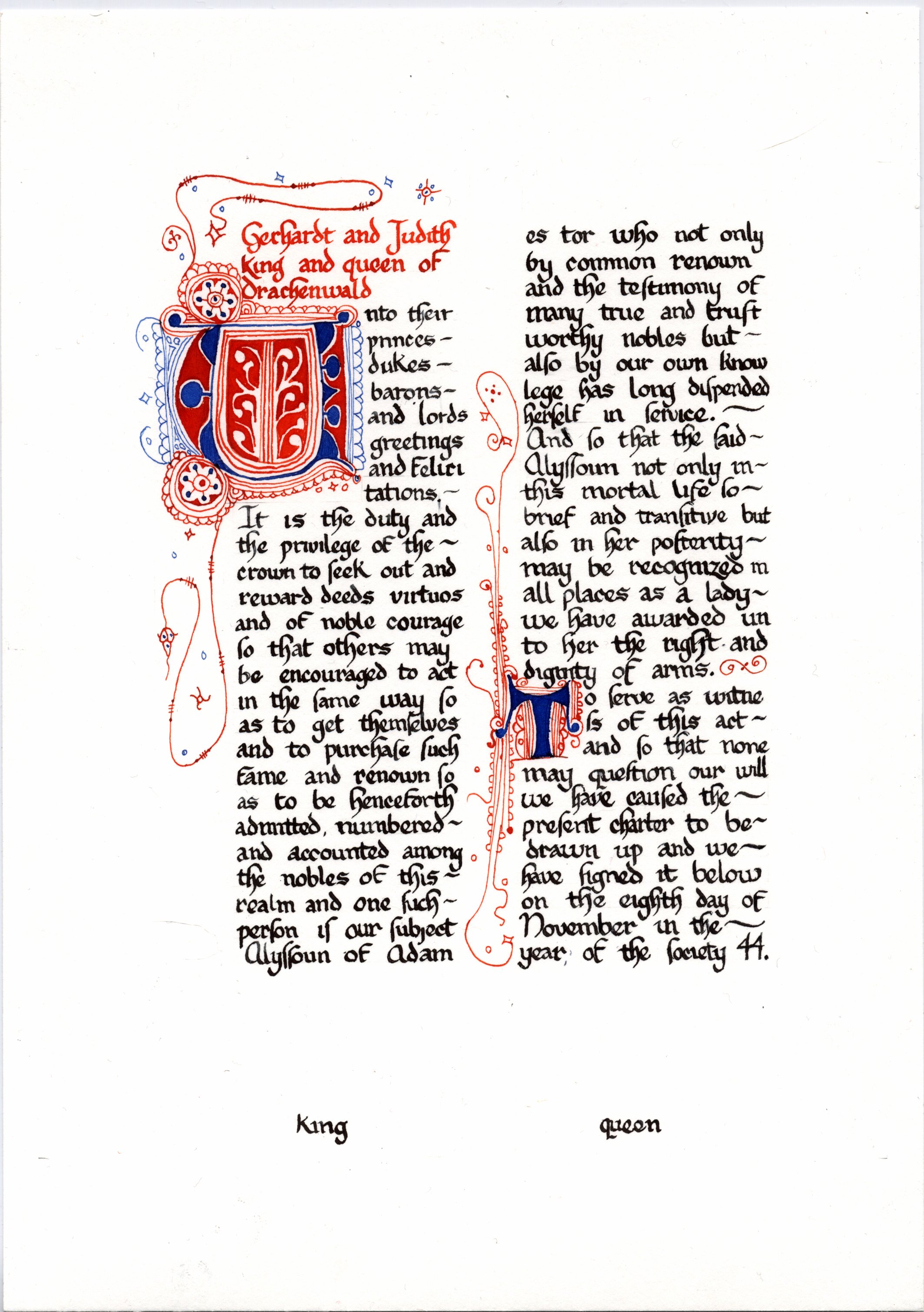 A back-log AoA, based on British Library MS Burney 212 f. 1, Italy or Spain, first half of the 15th C. Column 1 and the second column to the end of the sentence was done the first night, and the rest the second night. For the second third of the second column, I had a terrible time getting my ink to flow; I have no idea why, since nothing had changed from the night before.
I still have a lot of trouble getting all the white parts of the inner filler penwork right; mine always turned out to have a lot more oclor and a lot less white than my exemplars.
---
© 2010, Sara L. Uckelman.