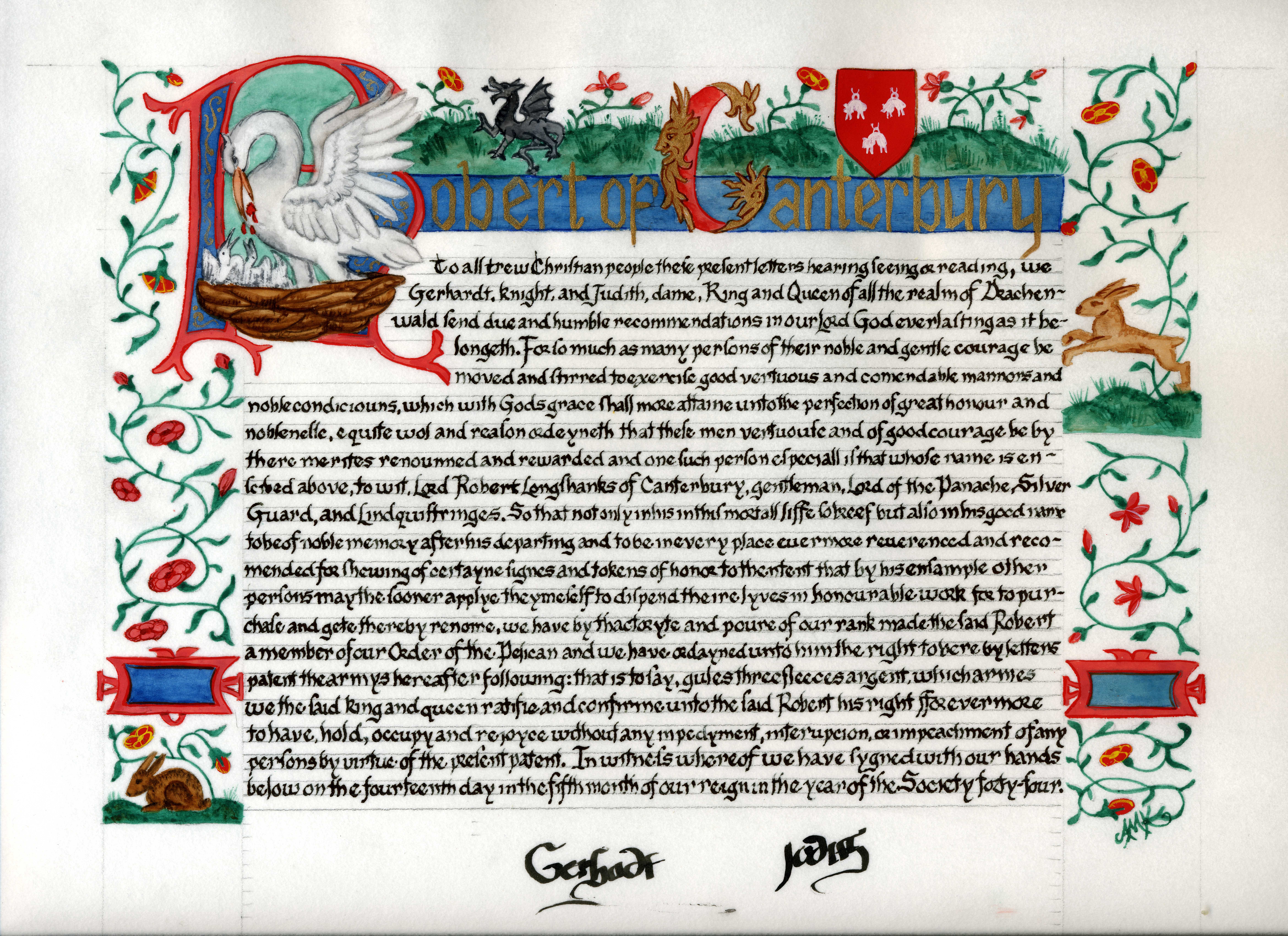 The beautiful illumination was done by Lady Trinite Ducalon (April Koenig), based on a grant by Elizabeth I. The calligraphy was done the day of the event; it took me about 2.5 hours. I knew in advance roughly how much space I had, and had printed out a text to work from. About 1/3 of the way through, I could tell I had way more text than I had space, and so had to correspondingly reduce things. The text is based on grants of arms at http://verysleepy.itgo.com/grants.htm, those of John Aleyn 1454, John Alfrey 1459/60, and William Gough 1481.
The scan doesn't show completely the full scroll; there is another 5cm or so of blank space below the signature, for the addition of wax seals, which the recipient has said he intends to do.
---
© 2009, Sara L. Uckelman.