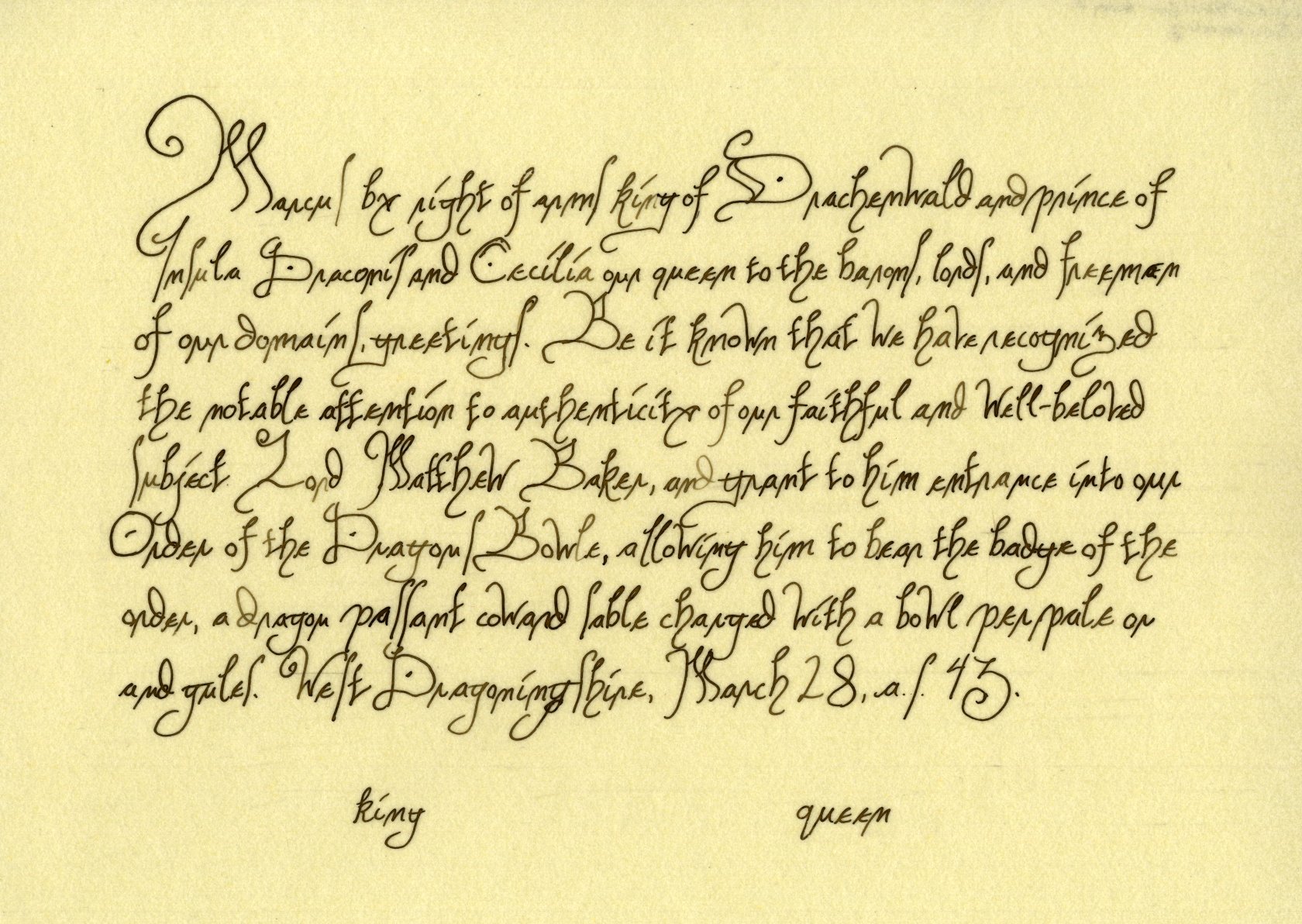 Text:
Marcus by right of arms King of Drachenwald and Prince of Insula Draconis, and Cecilia our queen, to the barons, lords, and freemen of our domains, Greeting. Be it known that we have recognized the notable attention to authenticity of our faithful and well-beloved subject, Lord Matthew Baker, and grant to him entrance into our Order of the Dragon's Bowle, allowing him to bear the badge of the order, a dragon passant coward sable charged with a bowl per pale Or and gules. West Dragoningshire, Mar. 28, a.s. 43
The text is based on The Letters Patents of King Henry the Seventh Granted unto Iohn Cabot and his Three Sonnes, Lewis, Sebastian and Sancius for the the Discouerie of New and Unknowen Lands and a letter from Henry VII to the dean and chapter of Wells, dated April 9, 1495.
The script is my attempt at the secretary hand at http://www.catholic-history.org.uk/nwchs/secretary_hand_script.htm.
Ink: Ecoline sepia.
---
© 2009, Sara L. Uckelman.